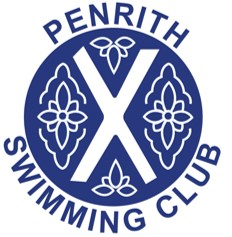 Penrith Swimming Club (www.penrithswimmingclub.co.uk) does not share personal information with third parties. This website does not store any information about your visit to this website. Using this website implies that you accept this privacy policy.
Cookies
We do not store any cookies on this website.

Availability and Access
You will be able to access all of this website without having to register any details with us, apart from when placing an order in our shop, so if prompted to do so report it to us immediately.

Copyright

Unless otherwise indicated, all contents
of this website is Copyright Penrith Swimming Club. You may not redistribute the contents of this site in any way without permission in advance.

Photographs

We take the safety of swimmers of all ages very seriously. We will endeavour to comply with all appropriate guidance with regard to the use of photos of swimmers on this website. If you have any concerns about any photograph please contact the webmaster. If you wish to make any use of a photograph please
contact us
in advance.

Personal Data

Any personal data collected through this site will be used solely for the purposes of allowing access to the site and membership and will not be passed to any third party or used for any other purpose without prior permission.
Exclusion of Liability
Neither this website nor any other party (whether or not involved in producing, maintaining or delivering this website), shall be liable or responsible for any kind of loss or damage that may result to you or a third party as a result of your or their use of this website. This exclusion shall include servicing or repair costs and, without limitation, any other direct, indirect or consequential loss, and whether in tort or contract or otherwise in connection with this website.

Final Notice
This website takes all reasonable steps to ensure that the information on this website is correct. However, this website does not guarantee the correctness or completeness of material on this website. This website may make changes to the material on this website at any time and without notice. The material on this website may be out of date, or on rare occasions incorrect and this website makes no commitment to ensure that such material is correct or up to date. The material at this website is provided without any conditions or warranties of any kind.
This privacy policy is subject to change without notice.
If you have any questions feel free to
contact us
for more information.
04 Dec 2022

Club Stalwart Rosie Huggon becomes President of Cumbria ASA
Penrith Swimming Club stalwart Rosie Huggon hails from a family with a long esteemed association with the club and started swimming when the club was based at Frenchfield, swimming in the river Eamont. In 2021, Rosie received life membership from Penrith Swimming Club in honour for her commitment to developing swimming in the local area.