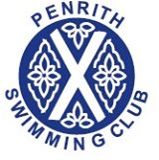 Penrith Swimming Club are working with Jo Falconer from Fellside Active are offering all secondary school age children the opportunity to join Land Training sessions on a Friday evening 6.30-7.30PM at the PlayStation, Huntley Avenue, Penrith (2 minute walk up from the Leisure Centre). Then those swimming can walk down to the pool for the 8PM session. For more information and to sign up check out the notice board. This session will only run on certain Fridays please keep checking the notice board for more information.
Dry Land Training is an important part of a competitive swimmers programme.
The aims of Dry Land training are:
• To build strength - particularly core strength;
• To increase fitness levels;
• To improve flexibility.
This training, when combined with water-based training, will noticeably improve swimming speed.