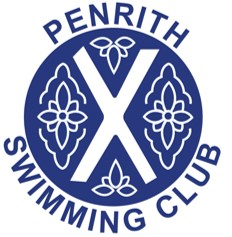 Dry Land Training is held Tuesdays 7-8pm. Please speak to your coach for more information.
Dry Land Training is an important part of a competitive swimmers programme.
The aims of Dry Land training are:
• To build strength - particularly core strength;
• To increase fitness levels;
• To improve flexibility.
This training, when combined with water-based training, will noticeably improve swimming speed.
04 Dec 2022

Club Stalwart Rosie Huggon becomes President of Cumbria ASA
Penrith Swimming Club stalwart Rosie Huggon hails from a family with a long esteemed association with the club and started swimming when the club was based at Frenchfield, swimming in the river Eamont. In 2021, Rosie received life membership from Penrith Swimming Club in honour for her commitment to developing swimming in the local area.