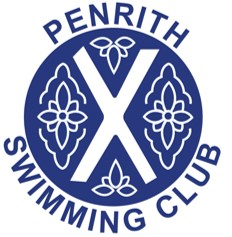 Many swimmers have completed the full circle at Penrith Swimming Club starting in the Learner Pool and progressing through the Squads to A Squad. Swimmers are continually assessed by their coaches. In general, swimmers are given a trial period in a suitable squad from a couple of sessions per week up to a month, at the coach's discretion, before a permanent move is made. Our squad standards and general criteria for movements are:
Coaches' recommendations
Attendance
Technique
Training Ethos
Racing Abilities
Discipline
The Lead Coach for that squad will formalise any movements with a starting date. Parents and swimmers will be informed of any changes as and when they happen. When the Lead Coach feels that a move between squads is appropriate, they will discuss the situation with the swimmer and parents. However, if at any time you feel you want to talk to the Lead Coach about the squad you/your child can make arrangements to do so. The Head Coach & Lead Coach of Squads of Penrith Swimming Club reserves the right to move swimmers at any time from any squad.The Criteria set out above are only to be considered for a particular squad, not a given right, and the Coach has the final say on which swimmers make up which squad and when swimmers progress.
Each Squad should be seen as a Spring Board (rather than a ceiling) for each swimmer to develop, grow and improve upon. Use the training and experience of the coaches to your maximum, there is no limit to what you can achieve within each squad with the right attitude.
Our Squad Standards:
Attendance
Swimmers improve from three main aspects: Technique, Growth and Training. Young swimmers will generally improve from growth and Technique alone but to perform the skills required swimmers should attend all recommended sessions, at youth age attending sessions becomes a vital part of training and improvement, having a huge effect on performance, strength, skill & fitness. As well as being used as a recovery aid. Swimmers not attending will miss out on these areas leading to a decline in performance. Attendance will be monitored on a weekly basis.
Technique
Technique is a swimmers most important requirement to being successful. Technique takes focus and concentration, having a sound foundation and understanding of technique allows the athlete to build in the necessary intensity and volume that is required later on in a swimmers career without skill levels breaking down.
Discipline
Every swimmer's behaviour towards team mates, coaches and staff will be taken into consideration when for changes in squads. Good behaviour is quite often the determining factor when the above criteria are able to be achieved.
Training Ethos
Training is extremely important to a swimmers development as at certain periods of development they will be more receptive to different types of training. A swimmers ability to train well will have a direct impact as to whether they capitalize on that area of progression.
Racing Abilities
In swimming the ability to race is extremely important, learning tactics, pacing and a different approach to racing and competing with professional standards and developing good sportsmanship skills is essential to equip the swimmer with the skills wither they win, lose or have to push themselves just to make finals. As each swimmer goes through the programme racing requirements will become more advanced from showing an enjoyment of racing to performing at National level.
22/12/2018

Club Handbook
The Club Handbook outlines the necessary information regarding the club.

03/06/2018

How to Join
How to Become a Member of Penrith Swimming Club