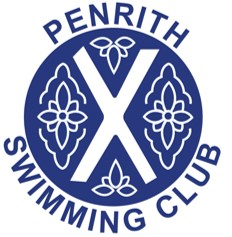 In autumn, our swimmers have the chance to swim against their peers to compete for coveted medals and cups galore! The Club Championships is held over three Sundays. Swimmers aged five upwards take part in races across varying strokes and distances, with points being awarded towards trophies in different age groups. Heats are drawn up based on age and gender with family and friends able to watch and cheer on the swimmers. Following the Club Championships the points are totalled to enable the trophies to be awarded at the presentation night. For the upcoming Club Championships and presentation evening dates please see the 'Club Calendar' section.
All swimmers will be expected to attend the galas and swim the events for their age. We do appreciate some may not want to swim all the events so please sign the sheets that are on the notice board under the club programme (attached). If you do not sign the sheet you will not be able to participate. All swimmers aged 9 at 31 December are eligible to compete in galas and will receive a recognised ASA time at our club championships, the results can be found at https://www.swimmingresults.org/individualbest/
This is the same process for entering external galas and is a way of introducing the swimmers / Parents to competition. The club pays for external entry fees, limit of 5 races per event. (More information about entering galas can be found on the notice board and if you are struggling please speak to a coach or contact one of the committee)
Please ensure you enter the correct races. You need to first look whether it is girls or boys races, then check the age requirements of the event, then the stroke.
2021 Penrith Club Championships Programme

Age Info, if your child is :
8 or Under on 31st December 2018 - please look at the sign in sheet for 8 & Under for the races you can enter
9 or over on 31st December 2018 – please look for 9+. The results will be split by age (9yrs, 10yrs, 11-12, 13-14, 15+) Make sure they can swim the distance!!
9 or 10 on 31st December – please look for 9 & 10
11 or over on 31st December 2018 – please look for 11+. The results will be split by age (9yrs, 10yrs, 11-12, 13-14, 15+)
Trophy

Event(s)

Eamont Trophy

Girls 7 yrs overall

Brougham Trophy

Boys 7 yrs overall

Beacon Trophy

Girls 8 yrs overall

Lowther Trophy

Boys 8 yrs overall

Hewer Trophy

Girls 9 yrs overall

Kevin Howe Memorial

Boys 9 yrs overall

NatWest Trophy

Girls 10 yrs overall

Frank Shepherd Trophy

Boys 10 yrs overall

TSB Cup

Girls 11-12 yrs overall

TSB Cup

Boys 11-12 yrs overall

British Legion Cup

Girls 13-14 yrs overall

Jerry Bamber Cup

Boys 13-14 yrs overall

Birtle Trophy

Girls 15+ Overall

Cumberland & Westmorland Trophy

Boys 15+ Overall

The Leech Cup

Boys 50m Freestyle

The Jean Shield

Girls 50m Freestyle

Ted Davis Cup

Girls 10yrs 50m Freestyle

Frenchfield Cup

Boys 10yrs 50m Freestyle

Ron Jennings Memorial

Girls 11-12yrs overall Sprint

Ann Simpson Cup

Boys 11-12yrs overall Sprint

John Wynne Naylor Memorial

Girls 13-14yrs overall Sprint

Eamont River Cup

Boys 13-14yrs overall Sprint

Frenchfield Shield

Girls 15+ 100m Freestyle

Ian Powley Cup

Boys 15+ 100m Freestyle

Herbert Chapelhow Cup

Girls 15+ 200m Freestyle

Lonsdale Cup

Boys 15+ 400m Freestyle

Abigail Plunkett Cup

Girls 15+ Overall sprint

Chris Fletcher Cup

Boys 15+ Overall sprint

Bulldog Shield

Most points in (ASA) Age Group Competitions

Jenny Birtle Memorial Cup

Ladies 200m I.M

Janice Archer Cup

Most Improved Swimmer

The Marsh Cup

Girls Secondary School 4 x 50m Freestyle Relay

The School Shield

Secondary School 4 x 50m Freestyle Relay

Diddy League

Boys

Girls