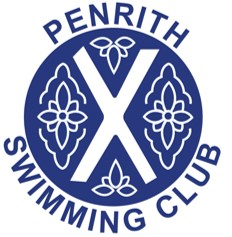 We are a friendly junior competitive swimming club with swimmers who are learning how to swim through to Regional & National Swimmers. If you have a passion for swimming and are interested in joining complete a trial request with the options below.
01
TRIAL REQUEST FORM
Fill out an application form and return it to Club officials at Penrith Swimming Club sessions OR Birtle's Sport - Central Buildings, 14 Corn Market, Penrith CA11 7HT OR email: [email protected]
02
ONLINE TRIAL REQUEST
Complete the online 'trial request'.
WHAT HAPPENS NEXT?
Once you have submitted your "Trial Application Form". You will then be contacted to arrange a trial.
After your trial we'll give you some feedback and let you know the best squad for you based on your current ability. If you decide to join us, there will be a little paperwork to complete, and you'll be given a formal Welcome Pack including Medical forms and Code of Conduct, etc.
Then your swimming journey will begin!
JOINING POLICY
For those wishing to join, Penrith Swimming Club may, at times, have more demand for membership places than the Club is able to satisfy. We will aim to assess the swimmer and invite them to join the appropriate group as soon as a place is available.
Penrith Swimming Club will invite swimmers interested in joining the Club to a trial where our coaches will grade the swimmers on the basis of age and ability. The Club then invites swimmers to join a specific squad. Each of these squads have a maximum number of available places, but we can normally accommodate new swimmers fairly quickly.
Penrith Swimming Club is not obliged to extend membership to any potential swimmer yet we maintain a strict equality policy which conforms to the Swim England policy. If, at an assessment, the coaches / teachers judge that swimmers are not suitable for the Club, then Penrith Swimming Club is not obliged to fill the available places. If a swimmer is not offered membership, our coaches / teachers will attempt to provide feedback.
---