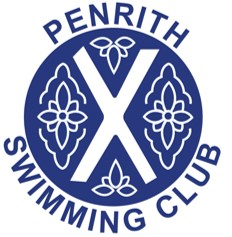 UPCOMING GALA INFORMATION AND ACCEPTED ENTRIES
Cumbria Winter Meet 4th / 5th December.
Parent / Swimmer Information
Spectators
Due to the huge interest in this year's Winter Meet, spectator seating will be limited.
Also due to COVID and the handling of cash we have made the decision to go cash-less this year.
We are giving spectators the opportunity to pre-purchase a limited number of spectator bands.
We will also have a small amount of additional seating available on the day. Please help us by using credit / debit card on the door or EXACT change only. We reserve the right to refuse entry to the facility once the venue has reached capacity.
Spectators who pre-order wristbands will be able to collect them on the door at the start of any session.
Wristbands can be purchased from 10am on Sunday 28th November.
https://shop.swimcumbria.org.uk/winter-meet-2021-spectator-wristbands/
Heat / Start Sheets
Heat sheets will be available to purchase at the start of each session priced at £0.50 , please help us by bringing the correct change so we can reduce the handling of cash.
Parking
Please note parking at the event is limited due to COVID testing centre using a portion of the top car park.
Withdrawals
Please use the online system for withdrawals, either by going to the accepted entries and click withdraw next to the swimmer or using the withdrawal page.
http://live.swimcumbria.org.uk/winter-meet-accepted-entries/
http://live.swimcumbria.org.uk/winter-meet-withdrawals/
We will refund swimmers with positive COVID tests if proof is provided.
Warm Up
The warm up has now been posted on the website
http://live.swimcumbria.org.uk/winter-meet-warm-up/
Note: Warm up is now 8.30am for a 9.30am start. PM Start time will be confirmed on the day.
Merchandise
A range of the merchandise is available here: https://shop.swimcumbria.org.uk
Anyone who orders merchandise can collect it from the door.
Officials
We still need officials for this event please either email Martin Ticker or use our online form.
http://live.swimcumbria.org.uk/officiate/
Further Info
Any further event information will be posted on the event page and on the Cumbria ASA Facebook page.
http://live.swimcumbria.org.uk – Event Page
https://www.facebook.com/cumbriaasa - Cumbria ASA Facebook
04 Dec 2022

Club Stalwart Rosie Huggon becomes President of Cumbria ASA
Penrith Swimming Club stalwart Rosie Huggon hails from a family with a long esteemed association with the club and started swimming when the club was based at Frenchfield, swimming in the river Eamont. In 2021, Rosie received life membership from Penrith Swimming Club in honour for her commitment to developing swimming in the local area.