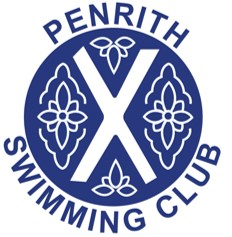 gala DAY RUN-THROUGH
From pre-gala nerves to post-gala ice cream. Here's everything you need to help your swimmers have a great gala experience
So, the training is done and the big day is here! Now it's very likely that you will be as nervous as your swimmer but your job is to reduce the family stress levels and ensure a calm pre-race experience.
Get to the gala in good time. At least 30 minutes prior to the designated warm up time. If there is a chance to recce the pool - then be your swimmers gofer... If they want to talk, talk. If they want to drink, pass it to them. Basically make their lives easy and avoid stressing them by asking them questions or giving advice. Do ask them how they want you to behave (shouting positive encouragement and clapping will probably will be okay but screaming 'come on darling, mummy loves you' probably won't go down well!).
Gala Week
A few days before you should get your swimmer to taper: back off training to freshen up for the race. Use any extra time to check kit preparation with your swimmer and make sure they have everything they need clean and well maintained. At galas your swimmer will need:
Swim Trunks/Costume
Penrith Swimming Club Tee
Penrith Swimming Club Hat
2/3 Towels
Swimmers MUST wear Penrith Swimming Club kit poolside. The kit they wear is an important part of their 'Penrith' identity and a key opportunity to fly the flag for Penrith Swimming Club up and down the county and beyond. Our swimmers - your sons and daughters - take pride representing the Club in all spheres and at all levels.
Gala Morning
Check all your clothing items are packed. Fruit, cereal bars, Jaffa cakes, bread and pasta should be packed in a lunch box to be snacked on through the day. Any food containing high levels of fat should not be eaten. It is important that appropriate food is brought for day long galas and eaten! If possible encourage them to eat more than 3 hours before the start of the gala.
Make sure they stay properly hydrated, but they don't have any 'long' drinks within an hour of the race (just sips).
Ensure your swimmer has registered or signed in with the Penrith Swimming Club team manager. Suggest they go to the toilet. Warm up and get in the 'zone'!
Racing
Ensure your swimmer has put on their hat and goggles before they get 'called up' (thereby minimising the possibility of turning up without them). At some galas ensure you are in the call up zone in good otherwise you will be collected to be called up.
Post-Gala
Have some snacks to hand. It will be tough to do but see if they'll do a gentle cool down either a swim or a jog and stretch - the prize could be an ice cream treat! Then analyse and reanalyse the results for the rest of the day...
PEOPLE ARE WATCHING ME?
Most people are looking out for their own kids (not them) and if they are watching them, it's likely that they will be giving encouragement (as you should). Galas tend to be positive experiences for swimmers and adult alike.
I MIGHT COME LAST?
So what? It will give them a target to aim for during their race. Besides no one will know their position until well after the race has finished. It is possible to tell who's winning during the final but there are many heats to qualify to get into the final.
MY SWIM TRUNKS/COSTUME IS'NT GOOD ENOUGH?
Nobody is looking at them. Let the swimming do the talking, not the kit. Be positive!
I MIGHT GET DISQUALIFIED?
Things may go wrong, but if you and they are well prepared, swimmers will minimise the chances. Speak to your coach if there are any concerns. It is better to be disqualified than not to start. Use DQ'd as a positive and learn from the experience.