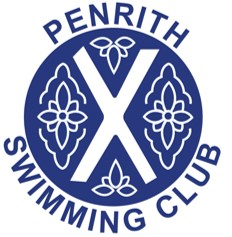 COVID-19 - Return to pool.
As your safety is of upmost importance to us, we have made a number of changes in line with Government and Swim England guidance, to ensure training sessions are as safe as possible.
It is important all club members make themselves aware of the new arrangements that Penrith Swimming Club has put in place. Please read our frequently asked questions as your cooperation, along with the safety measures, ensure we remain COVID secure.
What are the key changes?
Session times have changed.
The Pre-Training Covid-19 Health Screen & Declaration must be completed
All swimmers will require a kickboard/float as a minimum. All equipment including water bottles must be named
There will be no changing facilities please arrive for sessions 'beach ready' - swimwear underneath outer clothing. At the end of the session swimmers "dry down" on poolside and get into outer clothing ASAP.
Important documents to read:
***Updated 10/09/2020 - This document contains the protocols that swimmers must follow when attending club sessions.
This document specifies the sessions and training groups
Club safety OPERATING documents:
***Updated 30/10/2020 - This document identifies the key hazards and the mitigating factors the club has put in place.
***Updated 10/09/2020 - This document outlines how the club will operate a COVID secure environment.
***Updated 10/09/2020 - This document contains the protocols that coaches must follow when attending club sessions.
***Updated 10/09/2020 - This document describes the general tasks, or other related duties, and responsibilities of a COVID related position.
***Updated 30/10/2020 - This document contains the protocols around Diving & Jumping
This document outlines how the club will operate a COVID secure environment for land Training
This document identifies the key hazards and the mitigating factors the club has put in place for land training.
Timings & VirtUal racing:
Swim England have released comprehensive guidelines for club training sessions which we are following and we are also working closely with Eden District Council and Better to ensure our processes create a safe COVID secure environment. Jamie McTear is Penrith Swimming Club's Chief Covid Officer
Is it safe to resume swimming training sessions?
Yes – we wouldn't go ahead with our plans to return to pool if we didn't feel we could create a safe environment. Our overriding priority is the well-being of our swimmers, parents/guardians and club officials and all our preparations for returning to pool adhere to Government and Swim England guidelines.
My swimmer is planning to return but not as sessions resume - what happens?
For those that are planning to return but not as session restart, Penrith Swimming Club will hold your place for the next 12months. When you feel ready to return please give us a weeks notice by informing the Club Secretary.
Where should my swimmer go when they arrive at Penrith Leisure Centre?
Everyone should enter Penrith Leisure Centre via the main entrance. Club officials will be on hand to support swimmers, but we also expect swimmers to take responsibility for their own welfare by social distancing. Swimmers of primary school age and under must be accompanied by a parent or guardian. Entry routes to the pool hall have been communicated in the arrangement documents.
What equipment do swimmers need?
All swimmers will require a float/kickboard. There will be no sharing or distribution of equipment. It's vital all equipment including water bottles are named and leave the building at the end of the session.
How do I find out new session times?
All parents & guardians will be informed of changes to session times. Session times can also be found in your SwimClub Manger account.
As a parent/guardian, will I be able to watch the training sessions?
One parent or guardian must accompany swimmers of primary school age & under and watch the session from the viewing balcony.
What is Penrith Swimming Club doing to reduce the risk of infection?
We have introduced a number of mitigating factors. Full details can be found in the documents above.
What happens if a swimmer displays symptoms while at a Penrith Swimming Club session?
In line with the current guidance, the swimmer will be removed to a separate, well-ventilated space, under supervision, until they can be collected by a parent/carer. We ask that parents collect ill children within 30 minutes of being contacted by the club. Parents and guardians will need to keep us informed of any updates and testing so that we can make an informed decision in relation to any next steps. Please do not send your swimmer to a Penrith Swimming Club session if they are feeling unwell. If your child is unwell with symptoms other than those relating to Covid-19 as noted above, please treat these as you would in normal circumstances.
What will happen if a swimmer or club member tests positive for COVID-19?
In the event of a swimmer or club official testing positive, Public Health England will advise us on the next steps including communication to parents and families through the track and trace system.
Does the chlorine in the swimming pool water make it a safe environment?
Until a vaccination or treatment for Covid-19 is found there are always risks when undertaking any activity. Swimming pools are well managed spaces with numerous risk control measures in place The World Health Organisation states that: "Conventional, centralised water treatment methods that utilise filtration and disinfection should inactivate the Covid-19 virus. Other human coronaviruses have been shown to be sensitive to chlorination and disinfection with ultraviolet (UV) light." The Pool Water Treatment Advisory Group (PWTAG) state that: "The available evidence shows that the physical effect of the pool water and an appropriate relationship between free chlorine and pH value should inactivate the virus within 15-30 seconds. The dilution of virus in the pool water volume will also reduce the risk of exposure and transmission." Furthermore, Swim England's Returning to Pools guidance and PWTAG technical notes have been produced in consultation with Public Health England, supporting the view that coronavirus would be inactivated at the levels of chlorine used in swimming pools. We are recommending additional measures to further reduce the risks, such as maintaining social distancing wherever possible and not sharing equipment.
Is airborne transmission of the virus a particular problem in swimming pools?
The air circulation systems within pool halls are designed to undertake at least four complete air changes every hour. Alongside this addition of fresh air our pool hall air circulation systems are designed to remove the air above the surface, which in turn should assist in removing airborne transmission of viruses. There is also anecdotal evidence that suggest that higher temperatures and humidities we have in pools can play a positive effect in reducing transmission of airborne particles. Again, we are also recommending further risk control measures such as maintaining social distance wherever possible, reducing the maximum number of swimmers allowed in a pool at any time, widening lanes where appropriate, ensuring each lane swims in the same direction and encouraging swimmers to breathe to the other side when crossing within a lane.
Traditionally during lane swimming, lanes would alternate between clockwise and counter clockwise swimming. Why have you recommended changing this?
This is linked to the previous point about reducing the risk of airborne transmission of the virus. By changing the lane rotation we can decrease the instances of people passing closely to other swimmers.
Can groups of more than six people go swimming?
Yes. The Government guidance states that Covid secure venues, such as swimming pools, can host larger groups.