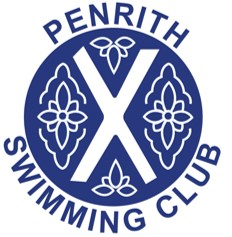 "At Penrith Swimming Club, our swimmers are remarkably receptive and their passion is truly inspiring."
We support our swimmers, train them and guide them, preparing them to represent the Club throughout the year in a dazzling variety of galas.
We measure our success not only by the races we win or 'elite' swimmers we nurture. What really matters is that our swimmers lead active lives, leave us able to work well together, are happy, healthy and will enjoy aquatics for the rest of their lives. We constantly aspire to be acknowledged for our commitment for allowing swimmers to reach their optimum potential in aquatics through a diverse and effective programme, making our swimmers ready to seize the opportunities that lie ahead.
This is our mission, and we are successful in our endeavours. As you can see from this website, there is a great deal happening, With a 150-year history of swimming, we are proud of our history and excited about our future. A big club in our own right, we have over 130 swimmers and more than 40 individuals supporting the clubs growth.
THERE AREN'T MANY SPORTS THAT CAN CLAIM THE ADVANTAGES OF SWIMMING. IT TICKS ALL THE BOXES!
Swimming suits all ages. It is a great form of all-round exercise. There is no retiring at the end of the season. You can do it when you want. You can go at your own pace, or you can race, compete and be part of a team which is just what it's like when you are part of Penrith Swimming Club.
---