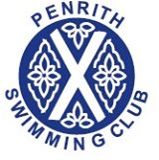 Going to a Gala / Competition

For those swimmers and parents new to competing it can be quite a daunting experience.
Here are some tips and "dos" and "dont's" to help you prepare in advance and have what
you need on the day.
Travelling and arrival
Ensure your swimmer gets an early night the night before and arrives at the gala on
time. Make sure you know when the warm up is due to start for each session. Please
plan your journey to ensure you arrive at the pool leaving plenty of time to change before the
warm up. You will be expected to do some stretching exercises on poolside before the
warm up so it is advisable to be changed and on poolside 20 minutes before the scheduled
start of warm up.

On arrival most galas have a signing in or registration process for all swimmers. Swimmers
need to sign in or highlight their names to ensure that they are entered in the events on the
day. The organisers will assume that those who do not register are not competing and will
not allocate them a heat.

Clothing for poolside
Club Shirt
T Shirts (1 per session, to wear under Club Polo, girls may need more)
2 or 3 Towels
Warm up / Training Costumes (1 per Session)
Racing Costume(s)
Club Hat (Appropriate to the competition)
Shorts
Club Sweat / Hoody
Tracksuit Trousers
Goggles (2)
Flip Flops (or similar)


Poolside

We would advise against portable games machines, MP3 players, iPad's etc., being brought
onto poolside. You run the risk of these being damaged or unfortunately stolen.
Penrith swimmers will sit together and with coaches and / or whips on poolside. Please
remain on poolside at all times. Do not wander off to see your parents. Some galas do not permit swimmers to go up on the balcony. If you need to leave poolside ensure that
you report to the person in charge from Penrith Swimming Club.
Please behave appropriately respecting your coaches and volunteers, all Swim England
officials, gala rules i.e. remaining silent at the start of the races and other clubs and your
team members.

What to eat
Fruit, cereal bars, Jaffa cakes, bread and pasta should be packed in a lunch box to be
snacked on through the day. Any food containing high levels of fat should not be eaten. It is
important that appropriate food is brought for day long galas and eaten! Do not eat a large
meal too close to the start of the gala.
Drinks (Water or Diluted Juice)
Sports Drink
Snack Food (e.g. Cereal Bars, Malt Loaf)
Lunch (Pasta or similar)

Take plenty of water and fruit squashes.
NOT PERMITTED: fizzy drinks such as Red Bull.
Medication
Please ensure that you have with you all relevant medication that you may require through
the day.

Check List
• Enough warm up AND racing costumes/trunks
• Shorts or Tracksuit bottoms
• Club Polo shirt or Hoody
• Towels
• Poolside shoes
• Penrith Swimming Club Hat (See Rosie on the club desk if you need one)
• Goggles…At least two pairs
• Entry cards/sign in (where necessary)
• Food and drink to last the whole day
• Leave home early to get to the pool on time (you should be on poolside 20 minutes
before the warm-up starts)
• Medication
• Positive attitude
COMMON TERMS

• Consideration or Qualification time - the slowest entry time for a particular event that
the organisers of a gala will consider.
• DQ'd and disq. - disqualified
• Entry time - The time submitted by the Club for a swimmer being entered in a gala. If
entries are made well in advance, the entry time may not be the swimmers current
PB
• Heat Declared Winner (HDW) - When no final is swum and the winner is declared on
the times swum in the heats
• Individual Medley (IM) - The competitor swims all four strokes in the following order: -
butterfly, backstroke, breaststroke and freestyle.
• Licensed Meets - These are the only meets at which you can qualify forCounty,
Regional and National competitions (see section on Licensed Meets)
• Long Course (LC) - Events held in a 50m pool
• Lower Qualification Time (LQT) - The slowest entry time for a particular event that
the organisers of a gala will consider.
• Medley Relay - Four swimmers each swim a different stroke. The orderis
always backstroke, breaststroke, butterfly and freestyle.
• Personal Best (PB) - A swimmer's personal best time for a given event.
• Upper Qualification Time (UQT). The fastest entry time for a particular event that the
organisers of a gala will consider.
• Short Course (SC) - Events held in a 25m pool
• Cannon Relay – Usually the last race of a gala. A freestyle relay consisting of one
swimmer from each age group or one swimmer of each sex from each age group